Unconditional Love in 2022 💓
---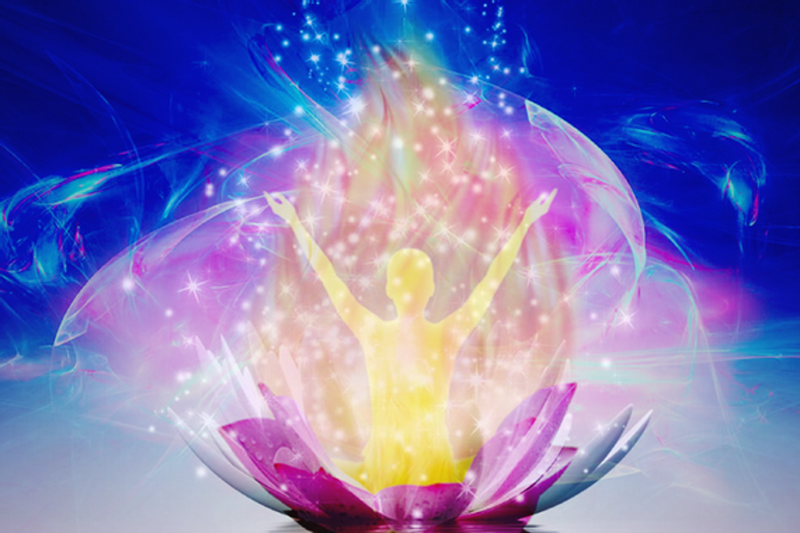 Beautiful Friend,
Peaceful Reiki blessings to you as we enter the new and magical year of 2022!  Much change, releasing and letting go happened last year, clearing and setting the stage for so many beautiful gifts and transformations coming to us this year. The changes serve to make us strong and expand our consciousness. We are evolving!
The many gifts are here - all we need to do is accept them. To say yes! Listening to the Guidance from within, it shows us how to receive. How to experience the Love that is always here giving us life. And how to align with that Love, taking the steps for our own healing and awakening.
The conditions for our empowerment are also here, and look different than the old normal. These new conditions provide unique opportunities. We can transform in ways not possible before. Our potential for healing, fulfillment, wellbeing, Self realization  and extrasensory abilities is stronger than it's ever been. Carpe diem!
Reiki continues to be a powerful tool for this, and the full offering is available in 2022. Whether you want to learn Reiki for the first time, would like a refresher training to boost your skills, or would love a Reiki immersion in an individual healing session,  there is something for everyone. 
The Reiki Distance Healing Phone Sessions and Online Classes are state of the art, more effective than ever. Amazing healings are taking place. People feel and experience all the benefits at any distance. Reiki is energy, never limited by time and space.
The healing sessions include releasing of blocks, regression work, chakra balancing, sound healing, shadow work, house clearing and more. And the classes are live, interactive, fun and enlightening! 
Reiki training has evolved to meet the needs of this time and has become more advanced. In the online classes, students learn to scan each other remotely and to send Reiki across any distance like never before. They are also experiencing deep healing  and powerful awakenings. You are warmly invited to join us!
Feel free to also invite the people in your life, wherever they may live in the US. By doing this we spread the magic, fill our circle of loved ones with healing energy, surround ourselves with the power of Reiki and help to heal humanity.
Reiki 1 beginner level takes place on January 16. A beautiful way to start out the new year!
Visit the Online Classes and Distance Healing pages for more information.

I am grateful for your presence, and look forward to connecting with you in this beautiful New Year! 💕


Infinite love, peace & blessings always,
Beth
Beth Wishbow, RMT
Reiki Master Teacher & Therapist
January 2, 2022
What People Are Saying


Powerful Unbelievable Life Changing Experience
"TAKE THE LIVE ONLINE REIKI CLASSES! Outstanding and exceeded my expectations. Beth is not only a true healer but a great educator. Class was very insightful, well-organized, and fulfilling. Great way to start my Reiki journey!  Beth was terrific in passing the knowledge with clarity and ease. The attunements have been very powerful and an unbelievable life changing experience. Thank you Beth!!"
  - Melissa Deleen
Online Students Send Reiki Across The Miles 
"My experience in the Holy Fire III Reiki Online Master class was enlightening. Beth is extremely insightful, knowledgeable and thorough with the material. She went above and beyond teaching just Reiki, she included all aspects of how to develop a practice, and how to become a great teacher.
The ignitions and experiences I had were very powerful. I am clairsentient and an empath and after receiving the master symbols I felt both sensitivities increase. During the break out practice sessions, with my eyes closed I was able to specifically pin point and feel where on my body the other Reiki master student was sending Reiki to from across the miles, as she directed it to parts of my body.
Beth's classes produce powerful Reiki healers. I've never experienced that with any other Reiki class or healing session. I will be returning to repeat and experience Holy Fire Reiki 1 and 2 with Beth so I can continue to learn and grow as a healer. All experiences and learnings are helpful. I am grateful for the wisdom and healing I have received and look forward to learning more in the future."  
- Erica Schneider
As Effective as an On-Site Session 
"My remote Reiki session with Beth was as effective as an on-site session. I felt her Reiki arriving before she even called me to discuss the body scan. Beth told me she was guided to send Reiki to a specific part of my body, and as she began to do that, my cat laid down in that exact place! I felt sensations of heat during the session, and when it concluded, I felt calm and peaceful. An added benefit of a remote session is that you can get comfortable with your own pillows and blankets, and when the session is over, you can rest as long as you like - no need to get up and drive home! Beth is wise, ethical, caring and gifted - I highly recommend a remote Reiki session with Beth."
- Tara Lewin-Shankman

 
Like My Back Was Cracked in the Most Delicious Way
"Due to everything going on I have been working from home for the past few months. On top of general anxiety on emotional and spiritual levels, my upper back and neck have been bothering me. I decided to try a Reiki session with Beth for the first time. Before calling me for our distance session, Beth scanned me remotely and was able to detect something happening in my upper back and lower neck right away. She also accurately sensed some emotions and relationship challenges with particular individuals in my life. Then she called me, shared the results of the scan, and we discussed it.
Beth found the best way to ease the discomfort in my upper neck and back was through a cord release to heal one of those relationships. During the session I felt the pressure release in my upper back and neck, almost like my back was cracked in the most delicious way. It was amazing to feel the physical change so quickly and so strongly. Not only did my back and neck feel so much better after the session, my anxiety was soothed and I have been significantly calmer since. My physical comfort, mindset and relationships have all improved."
- Reid Maglione